THE LEE FAMILY STYLE OF TAOIST ARTS
As taught by Lee Kam Chan and Prof. Chee Soo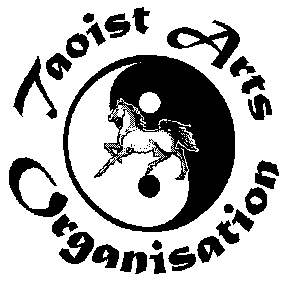 The Taoist Arts Organisation
teaches the following Lee Family arts:

T'ai Chi Ch'uan A slow form of 140 moves in 42 sequences

Feng Shou Hand of the Wind style self defence system

Chi Shu Taoist Throwing art

T'ai Chi Fei Shou T'ai Chi Flying Hands or Dance

K'ai Men Taoist Yoga

I Fu Shou Sticky Hands

Lun Shou Whirling Hands

Lun Pei Whirling Arms

Tao Yin Taoist Breathing Therapy

Chi Kung Internal Energy Development

Li Kung External Energy Development

Mo Kun Advanced Mental Control

Anmo Taoist Massage

Weapons Stick, Sword, Silk and Fan Forms.


To find your nearest qualified instructor click on the picture below:


The list of classes cannot be comprehensive or always up to date. If in doubt phone your nearest instructor or the registered office on: 0181 309 6717.

e-mail: 106040.3303@compuserve.com
For a little history of the Lee Family Style of T'ai Chi and the Taoist Arts, Chee Soo and Tony Swanson, now the Technical Director of the Taoist Arts Organisation, Click Here!
---
This page was created by Richard Singleton (e-mail: richards@cyd.ruralwales.org ) of the CYD Telecentre. I hope to update it regularly and to add more graphics and video clips. If you would like to make suggestions then please do e-mail me, and if you want to link this page to any related information sources, likewise please do. The Toaist Arts Organisation would like to hear from anyone who has studied the Lee Family system or has knowledge of it. Neither the T.A.O. nor Richard Singleton con be held responsible for the accuracy of the information contained on this site.